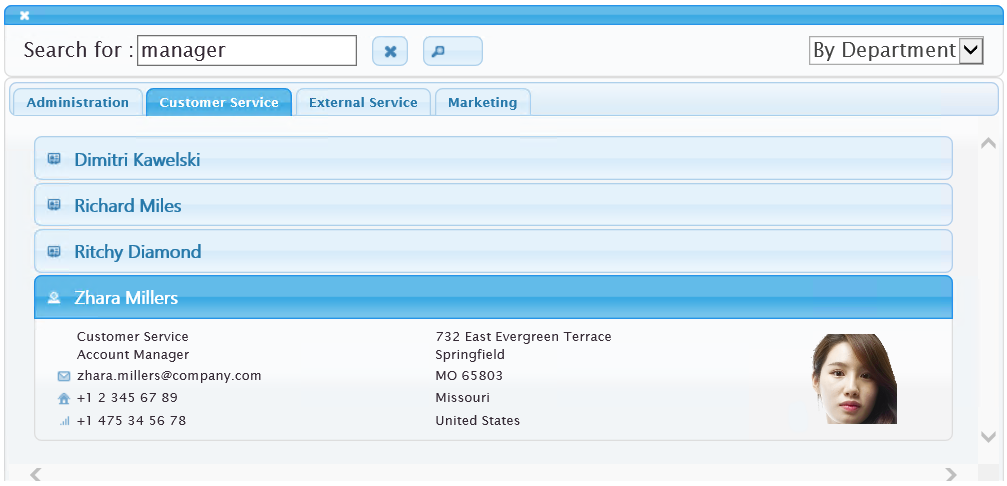 Publish your internal company address book on your SharePoint site with our SharePoint add-in
Compatibility: SharePoint online (Office 365).
It makes sense to have your company directory available on your SharePoint site. Employees can browse, search and find very quickly colleagues data through your internal company site. You could maintain a specific employee data list, but having your directory automatically completed with the information populated in your Active Directory is far better: you enter and maintain data only in one place (your AD), and that's it !
Our product connects to your SharePoint Online active directory (Azure AD) - synchronized or not to your company's on-premise Active Directory - , and allows anyone to find colleagues phone numbers, titles, etc. in seconds.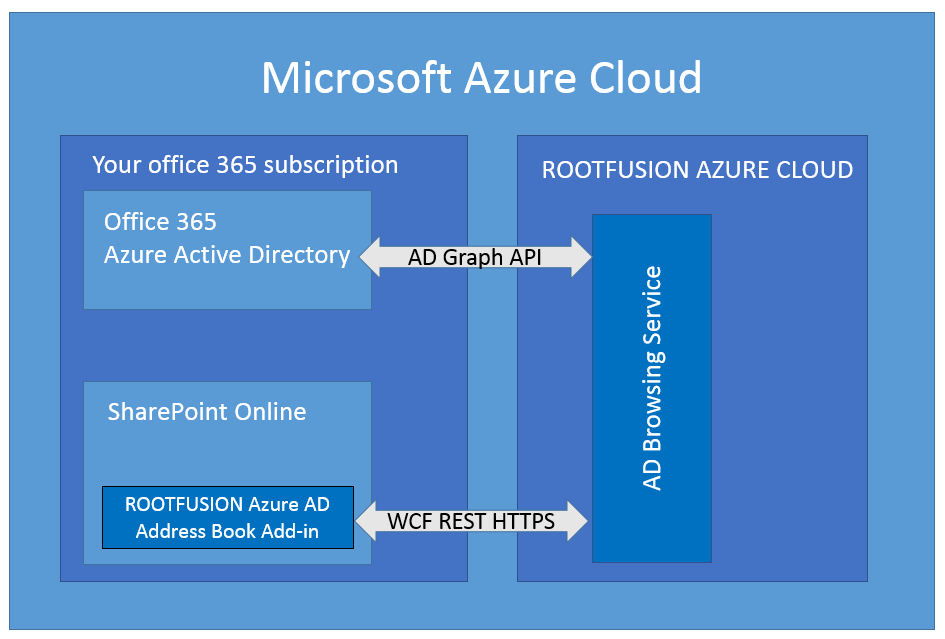 How does it work ?
The application, installed and running on your SharePoint site, needs to query your Azure Active Directory (automatically created with your Office 365 subscription).
The SharePoint add-in communicates with ROOTFUSION's AD browsing service (a service hosted in our Microsoft Azure cloud). The service queries your Azure Active Directory (using the Graph API from Microsoft) and returns the results to the SharePoint add-in:
How does it look?
Once installed on a SharePoint site, the application is available in 'demo' mode.
You can then very easily configure the application to connect to our Azure AD browsing service. As result, your Azure Active Directory data will be populated within the installed application.
Your employees list is available as a

 phonebook.
You are able to search for a specific employee or contact.
You can select a contact to open details information.
The search engine goes also through employees titles.

You can download the trial version from Microsoft Office Store