"One place to browse your document libraries, retrieve your files and collaborate".
FREE for the organizations up to 250 users.
fileTrooper provides an easy way to manage, browse and search files stored in your different documents libraries of SharePoint sites, it extends your SharePoint experience in files management and exploration. Deployable in 5 minutes on your SharePoint environment, you run it through your web browser.
Collaborate with the document routing feature which is a simplified automated process to facilitate the collaboration during the documents lifecycle. Assign, notify and follow-up users with actions to be performed on documents, track routing progression and keep control of the ongoing tasks.
fileTrooper is a SharePoint Add-in (like a SharePoint web-part): it's a web-application deployed on your Office 365 SharePoint environment, and available from the Microsoft AppSource. You make use of fileTrooper through your web-browser.. You or your SharePoint Administrator deploy the application in just a few minutes without the need of setting up additional server-side components. fileTrooper brings you the benefits of SharePoint through an advanced web user interface focused on documents and collaboration.
Why using fileTrooper?
- When you have many different SharePoint locations to access and store your data, fileTrooper helps you to define your environment with the document libraries of your choice on one single page.

- Some of your document libraries require mandatory meta-data, some are organized with folders tree. fileTrooper handles both approaches providing you with one solution.

- To follow-up on documents collaboration tasks with your colleagues, fileTrooper integrates a unique flow feature called "document routing", including email notification and excel reporting.
Access all the document libraries of your Office 365 SharePoint from one single page.
Easy documents libraries and folders navigation via tree-view.
Integrated search engine for files cross libraries and sites.
Document routing to support collaboration, tasks assignment and follow-up.
Intuitive interface.
Multiple layouts : horizontal, vertical, two or three columns.
SharePoint list views support.
Support of list Content Approval.
Support team sites document libraries.
Administration function to configure user libraries.
Documentation included.
Simple and easy deployment.
Compatible with SharePoint online.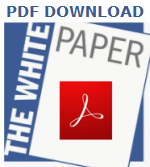 Licensing terms
fileTrooper can be deployed in just a few minutes and is FREE of use for the organizations up to 250 users.
Companies with more users can order the total amount of licenses needed through the license manager functionality within the app.
These terms are bound to our End User License Agreement ("EULA")
Schools and universities can get additional FREE licenses upon request.
Pricing
If your organization counts more than 250 users, fileTrooper licenses are available at the price of

270 euros per year

per

10 users

(taxes excluded) .
Download from the Office Store/AppSource or from our site
Support request : please see the user manual, FAQ section